ALPINE GETS NATIONAL NOTICE
Baraboo News Republic – July 2014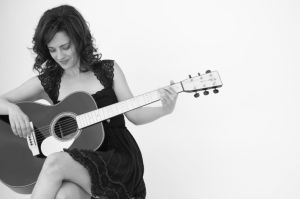 A Baraboo native's song about a downtown restaurant is going national.
On Tuesday evening, Brittany Shane's "Have Heart, Live Young" will be heard on the TNT television drama "Rizzoli and Isles." It will play in the background during a scene at a café, which is fitting given that Shane wrote it about her father's daily visits to the Alpine Restaurant.
"It brings back great memories of going there with my dad," she said.
A 1995 Baraboo High School graduate, Shane is a professional musician in Austin, Texas. She wrote "Have Heart, Live Young" about her father, Clem Safranek, and his morning visits to the Alpine. He used to bring his four children there for breakfast every morning. Now that they're grown and living all over the U.S., he writes them notes or sends them text messages while enjoying his toast and coffee.
Safranek said he misses those daily family meetings, and is honored to have inspired a song. "Have Heart, Live Young" is about the advice he imparts in those notes, encouraging Shane to slow down, live like a child, enjoy the little things and keep her heart open.
"Sometimes you don't know what good you've done right away," Safranek said. "I think the kids are saying, 'Hey, he might've said something that might've been worthwhile.'"
Shane makes a living teaching children and playing gigs at wineries and parties. She recently released a new album — her fifth — titled "Loud Nights on a Short String." The song airing Tuesday evening is from a previous album, recorded when Shane was in San Francisco. A friend sent the song to a placement agent, without Shane's knowledge, who in turn passed it along to TNT. It made the cut.
"It was actually a surprise," she said.
Shane insists upon visiting the Alpine during her visits home. She loves its unchanging décor and community of friendly regulars. "Hopefully more people will go to the Alpine in Baraboo when they hear it," she said. "I tell everyone here in Texas about Baraboo."
Her father is just pleased he didn't inspire one of those "woe is me" country songs. "It wasn't about my bad habits," he said with a laugh.