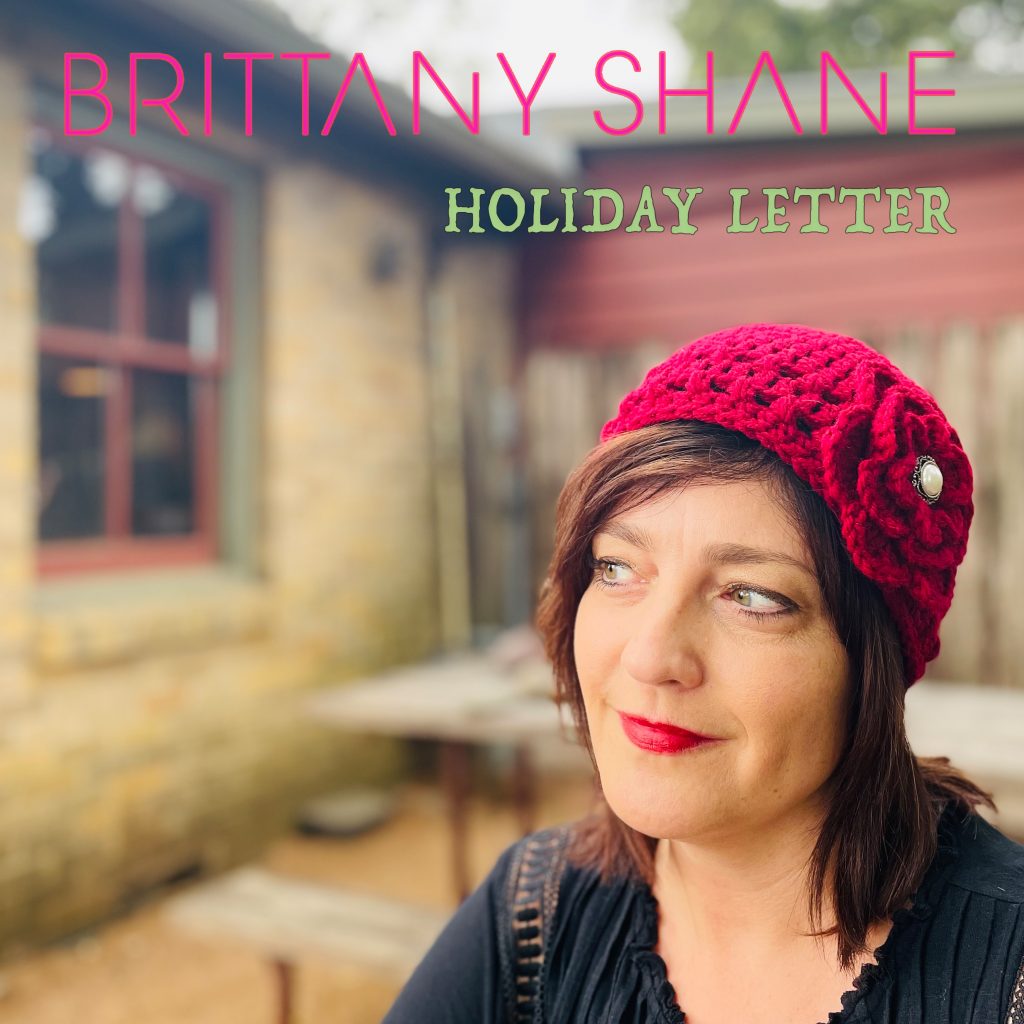 Brittany Shane Plays a benefit for Central Texas Food Bank at Meanwhile Brewery Saturday, December 11th and Releases New Song "Holiday Letter"
Austin singer-songwriter, Brittany Shane, will play a benefit for the Central Texas Food Bank on Saturday, December 11th at Meanwhile Brewery (Her band plays at 10pm /whole event is 8:30-11pm) the same day her new single, "Holiday Letter"is released.
"Holiday Letter" is a song Brittany wrote about wanting the homeless community to be treated with more empathy while hoping for better long term solutions to the issue. Proceeds from Brittany's show will go to the Central Texas Food Bank. During the show, goods can be donated to the Texas Food Bank (see most requested list at end of release) and all sales of her song, "Holiday Letter" will also go to the Texas Food Bank.The song will be available for purchase on her website: http://www.brittanyshane.com for $1. $1 can feed 4 people at the Central Texas Food Bank). All donations Brittany makes will be matched by the Beaumont Foundation. The Beaumont Foundation is matching all donations at the Central Texas Food Bank until the end of December.
"Holiday Letter" was recorded at Yellow Dog Studios in Wimberley, TX and produced by Josh Center (David Cook, Zac Maloy) who also plays drums/percussion on the song. Electric guitar, keys, strings arrangement and mixed by David Percefull (Meat Puppets, Green Day, Gary Clark Jr.), bass and Engineering by Casey Johns (Garret Bryant Band),back up vocals by J. Meridian and Mastering by Adam Odor (Mike & The Moonpies).
MOST REQUESTED ITEMS FOR DONATION: Peanut butter, canned chicken Brest or tuna, canned low sodium vegetables, canned fruit in its own juice (no sugar added), dry pinto beans, brown rice, dry pasta, non-fat dry milk powder, 100% whole grain cereal.