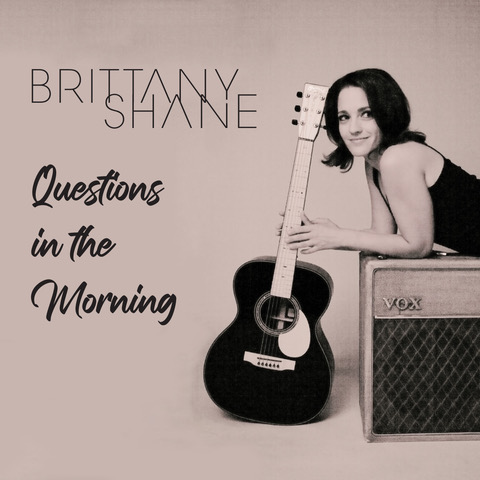 Brittany Shane to Perform Free, All-Ages Show at Meanwhile Brewing Tuesday, March 29th and Release New Single, "Questions in the Morning"
Austin singer-songwriter Brittany Shane will be performing with her band at Meanwhile Brewing on Tuesday, March 29th from 7-9pm. This is a free, all-ages show. Shane has opened for Heart, Foreigner and Peter Frampton. She has also found success beyond the stage with her songs receiving placement in film, television and commercials; including Hyundai, Oxygen, PBS, A&E and more.
Shane will be releasing her new song "Questions in the Morning" the night of her show at Meanwhile Brewing. This is her second single out this year. She released "It's Your Move" in January 2022. The song was about the popular Netflix show," The Queen's Gambit" and the relationship between the main characters Beth and Townes (the moment they almost kissed, but instead started playing chess!).
The new song, "Questions in the Morning" was recorded at YellowDOG Studios in Wimberly, TX and features Brittany Shane on lead vocals and guitar, Josh Center (David Cook, Zac Malov) on drums, Adam Odor (Mike and the Moonpies) on bass, Dave Percefull (Meat Puppets, Green Day, Gary Clark Jr.) on electric guitar and keys and backup vocals by J. Meridian. Josh Center produced, David Percefull mixed and Adam Odor mastered the track.
Brittany Shane wrote the song about mornings with her husband Scott – how she is always wide awake and ready to ask so many questions so very early every morning. Scott, even though he's a nurse who wakes up really early, is not so much into talking (he might even be a little grumpy?). Shane loves him though and discusses how they miss each other when the other one is not around.
You can listen to Brittany's songs, see show dates and read more at: www.brittanyshane.com