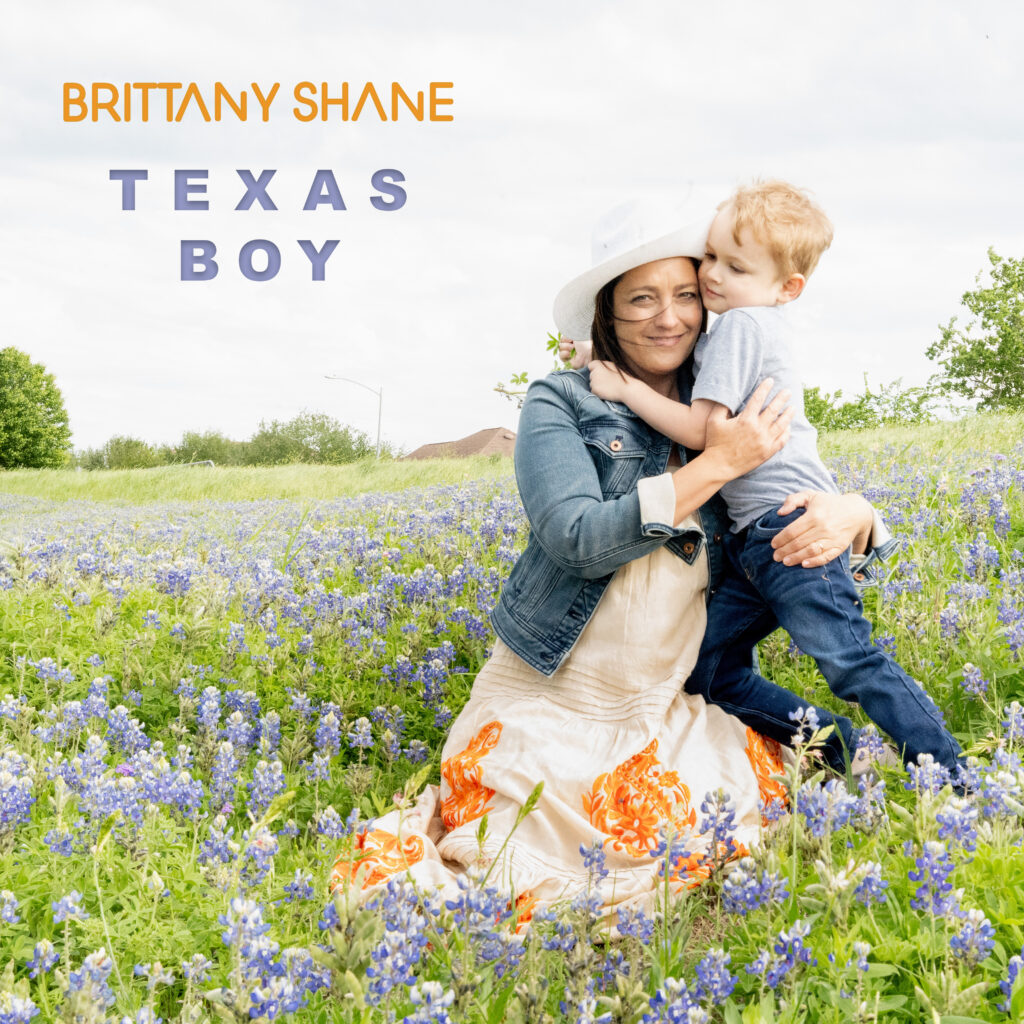 Brittany Shane plays the Becker Vineyards Lavender Festival October 16 and releases new single "Texas Boy"
Austin singer-songwriter Brittany Shane will release her latest single "Texas Boy" on Saturday, October 16th, the same day she performs at Becker Vineyards for the Becker Lavender Festival in Fredericksburg, Texas. The annual event runs from 10am-6pm and includes vendors, food, wine and live music. The sweet, heartfelt song was inspired by Shane's 5 year old son Oliver and the experience of watching him grow and knowing one day he would be an adult and might move away. It's a reminder of the precious memories they shared and that he will always have a home with her here in Texas, no matter what.
The song "Texas Boy" was recorded at Yellow Dog Studios in Wimberly, TX and produced by Josh Center (David Cook, Zac Maloy) who also plays drums on the song. Electric guitar, keys and mixed by David Percefull (Meat Puppets, Green Day, Gary Clark Jr.), Acoustic Guitar by Colton King, Upright bass and Engineering by Casey Johns (Garret Bryant Band), back up vocals by J. Meridian and Mastering by Adam Odor (Mike & The Moonpies).
Event:
Becker Vineyards Lavender Festival
Where:
Becker Vineyards
Time:
10am-6pm (Brittany plays from 10am-12:30pm)
Address:
464 Becker Farms Rd., Fredericksburg, TX 78624
Website:
https://www.beckervineyards.com
Tickets:
$15 General Admission Pass (includes Parking fee)
$45 Wine Tasting Pass (includes Parking fee)
$100 All Access Pass (includes Lavender Luncheon + Parking fee)
Note:
Tickets go live the week of September 20th at https://www.beckervineyards.com